Tuesday, October 12, 2021
11:15 AM to 01:00 PM
Is Your Learning Strategy Making Strategic Impact?
With speaker Jaclyn Smith
Schedule:
11:15 to 11:30am – in person registration
11:30am – 12noon – in person lunch
12:00 – in person/webinar session
Note: this event is being offered in person or virtually. You'll be asked to choose either "in person" or "virtually" during the registration process. Zoom login information will be included with your registration confirmation.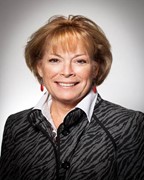 Speaker: Jaclyn Smith
Session Description:
With our work environment and technology changing more rapidly than ever before, keeping a competitive edge through individual and organizational learning is more critical than ever. In order for us to thrive in this unprecedented space and time having the foundation of an aligned learning strategy has never been more important.
In this interactive session come prepared to learn about the following or evaluate your current strategy against these key points:
How to develop a learning strategy framework
How to ensure the learning strategy is aligned to your business strategy
How to demonstrate and measure the impact of learning at your organization
Session Bio:
Credits: This program is being submitted for approval of recertification credits by the HR Certification Institute (HRCI) and for SHRM Professional Development Credit (PDC).
Note:
By registering for this event, I authorize and permit MVHRA to use, reproduce, and/or publish photographs that may include me, with or without identification. I understand and agree that photos with me in them may be used in various media without compensation to me. I waive any damages or claims and release MVHRA from any and all liability arising from its use of photos of me.
Learn More